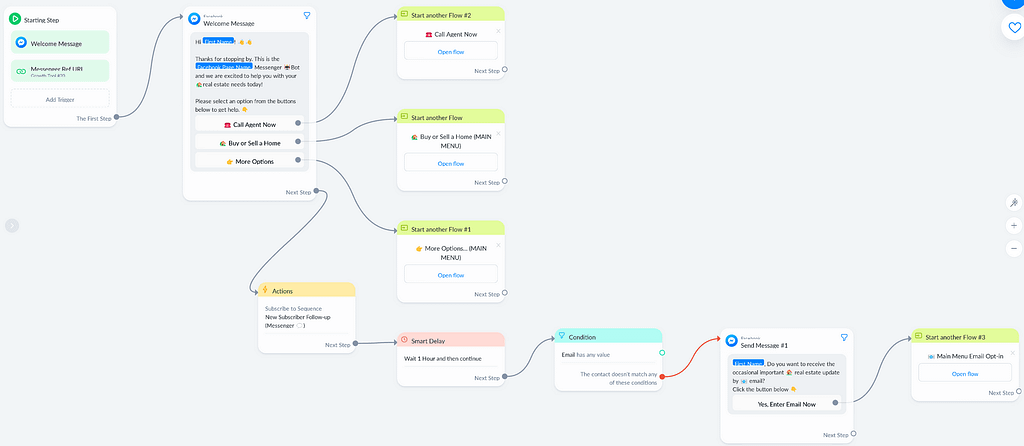 The Hook
hook
Summary
A Welcome Playbook is essential for almost any product or service model application, and the first box in the upper-left-hand corner of each playbook represents the main entry point for the user.
Many options exist for audience capture, including URLs in emails or texts, an embedded widget, QR code, DM on Facebook or Instagram, and much more.
Also, the final box in the lower right-hand corner of each playbook means the user has successfully completed each play required in that playbook to move on to the next playbook in the journey.
Note:
This is Part 4 of an 8-part series. To jump to other articles in the series, please click below:
Benefit 2: Campaigns
The secret to a successful brand strategy starts with laying the tracks. In this stage, we build the tracks your customers will ride as they experience your different brand journeys.
Marketing segmentation is one of the premier strategies in the marketing world, and if the topic is new (or even if it isn't), I highly suggest reading the linked article.
One of the main benefits of an omnichannel marketing campaign is that campaigns are, by their very nature, segmented into plays.
In the image above, each box represents an individual play in the Welcome Playbook for our OmniMarketing Real Estate Chatbot.
Omnimarketing Playbooks 101
In an omnichannel playbook we can design completely customizable plays that funnel leads across the different touch points in each buyer journey.
The basics, however, are as easy to understand as football.
Let me explain.
In football, as in life, effective planning starts with a goal.
For example, specific plays are designed, both offensively and defensively, to either cause or prevent a specific outcome.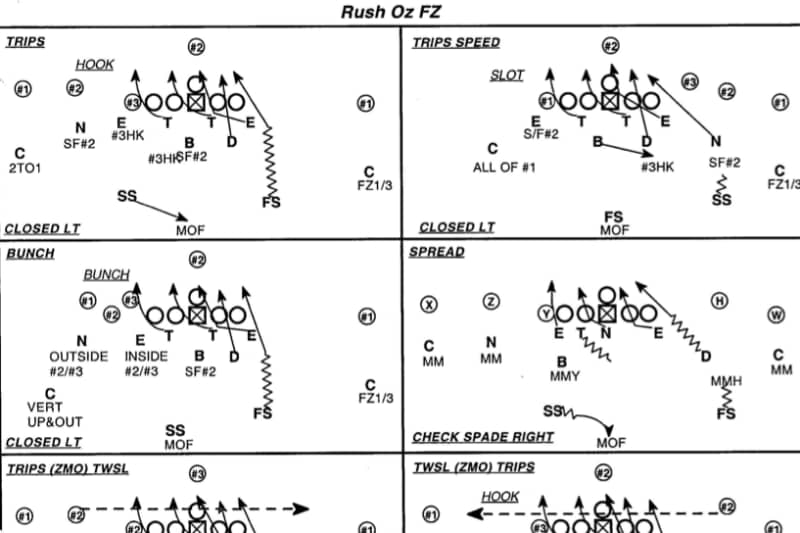 The Point
An effective marketing scheme knows how to run the right play in the right situation, which dictates on-time content delivery.
You get the idea by now, so let's go further.
The plays in every team's playbook are going to look different.
But the plays are designed around similar situations— the quarter, the down, the score, time on the clock, number of timeouts, etc.
Let's go one level deeper.
Just like a brand builds campaigns around niche products and services, the offense and defense build their schemes around the strengths of their players.
Over the course of the season (time), performance-based averages can be calculated that have a direct impact on predicting future success– touchdowns scored, yards-per-game, interceptions, sacks and so on.
Case-in-point: If it's first-and-ten from your own 20 yard line on the first play of the game, you most likely aren't going to make a fourth down, goal-line call with time running out.
We will look closer at optimization in Benefit 6, but before we do, it's important to understand the what & why.
But remember, there's no sense in partnering with a marketing plan that doesn't also have an optimization plan.
Let's finish this section up– each buyer journey has situations— just like in a football game.
If you are feeding buyer content to a cold audience that has never even heard of you, you're just not going to survive; any more than if you build a scheme to defend a running game against the nation's top passing offense
It sounds obvious, I will admit. But that's only if you understand the fundamentals of football, and how your marketing works.
Runbooks: Playbooks in Action
Runbooks are easier to understand.
Once all the tracks have been converted into playbooks, we move from development to live production, which makes it a runbook.
Development = Playbook
Production (Live) = Runbook
For example, say you move up from the Gold package; when you do, we will start adding playbook templates around the products or services you want to add.
Then, you will have a runbook that contains playbooks in development.
Hope that clears things up!
Up Next:
The power to build an audience cost-effectively lies in the power of your toolset. In our next message we will look at Brand & Audience Building using Web3 Software.
Note:
This is Part 4 of an 8-part series. To jump to other articles in the series, please click below:
Resources
resource 1
resource 2
resource 3