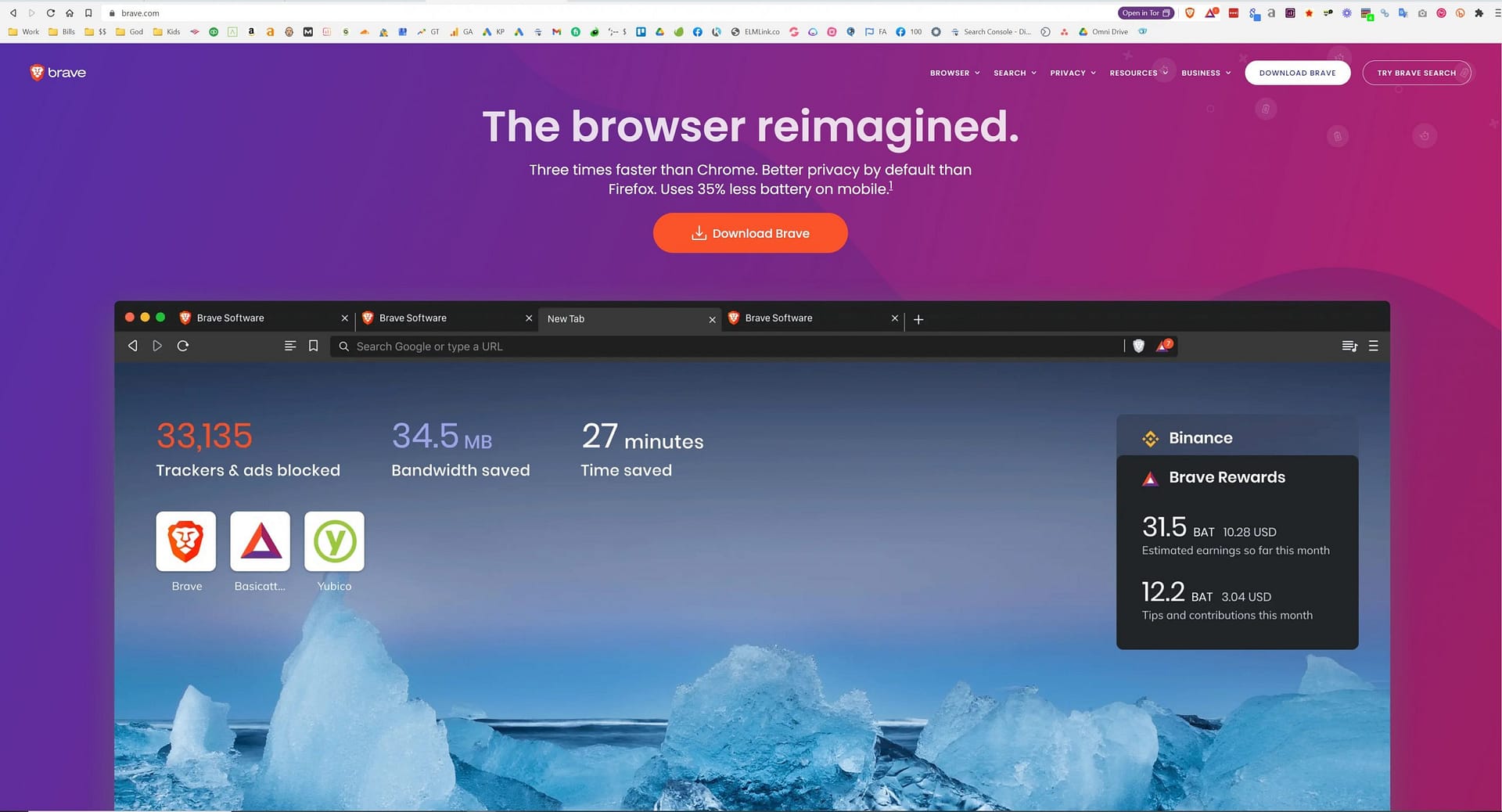 The Brave Internet Browser has Software was co-founded by Brendan Eich, creator of JavaScript and co-founder of Mozilla (Firefox), and Brian Bondy, formerly of Khan Academy and Mozilla.
As you can see, I have earned 31.5 BAT this month. The Basic Attention Token is a cryptocurrency that can be purchased on most crypto apps and exchanges.
From their website:
BAT – Making Crypto and DeFi accessible and useable for everyone
Crypto and DeFi are hard to use and the $330 billion digital advertising industry is failing users, publishers and advertisers. With Basic Attention Token and Brave we want to take Crypto to the next 1B users and solve the endemic inefficiencies and privacy violations hobbling the digital ad industry.
Why Web3: Accountability
Every legitimate cryptocurrency follows a transparent model that includes a whitepaper, road map, team page, and regular AMAs (Ask Me Anything), in which the project team is constantly checking in with their community members, or stake holders.
Anyone who knows anything about Firefox should already be clapping with joy– Mr. Eich is a TRUE advocate of Web3, a place where the "I" that is Big Brother– Google, Facebook, AT&T and most notoriously, Windows, is trying to keep America unaware of.
Because it removes their power: control over our data.
And that is the most important reason I can find for becoming a Web3 Ambassador.
As an IT provider and Internet Marketing data analyst for over a decade, I have watched Big Brother grow into an out-of-hand, fake news, election disrupting, nation killer that now teaches our children they need to find their joy in "Likes" and "Shares" and "Followers."
So, believe me, crypto is about MUCH more than MONEY.
Why Web3: Decentralization
Let's think of how data at a bank is controlled. The user must log in and is forced to agree to all terms, terms which change at an alarming rate.
This is called a client-server IT model: information is stored on a server, and client computers request access to information that must be served to us. The controlling party is the one who controls the DATA.
On Web3, data uses a decentralized or distributed model. The database is kept on every system in the blockchain, using a simple but intelligent system of cryptography and design, that eliminates many of today's worries, such as identity theft, fraud, hacking, cheating, and lying.
Stay Tuned for More
Our blog will be a hub for finding informative tools and tips running on Web3. The tools we promote will follow the Web3 model and serve the Greater Good of Mankind.